Isagenix 30 Day Healthy Ageing System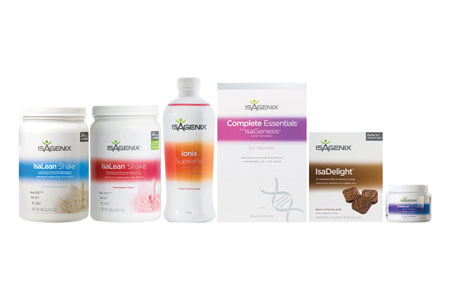 A simple system for maintaining peak health and condition!
The 30 Day Healthy Ageing System delivers an array of best-selling Isagenix products; ideal for supporting youthful ageing, a leaner body, improved energy, and better overall health. Designed for those who have completed their first month with a larger pack and are looking to continue their results, this system is a great choice for maintaining long-term lifestyle changes.
The 30-Day Healthy Ageing System Includes:
Two canisters of IsaLean Shakes – Available in chocolate strawberry, and vanilla, these protein packed meal replacement shakes are not only good for you but they're tasty as well.
One bottle of Ionix Supreme – A safe and effective nutrient–rich tonic featuring Adaptogens for cell rejuvenation, reduced stress, and mental clarity.
One bottle of Cleanse for Life – A proprietary blend of all-natural herbs and antioxidant–rich botanicals proven to help the body rid itself of damaging toxins.
One box of Complete Essentials Daily Pack – A well–balanced blend of omega–3 fatty acids, antioxidants, vitamins, and minerals to fortify your body and help provide complete daily nutrition.
One box of IsaDelights – Delicious chocolate snacks containing potent antioxidants and a proprietary amino acid formula to stave off hunger and help you feel younger, healthier, and more vitalised.
Healthy Ageing System Guide
Retail Price: $648.54
Sign Up and Save Price: $461.15 (+ $25 signup – Save $162.39!)

IsaLean Shakes – A Strong Foundation
Each of the products in the 30 Day Healthy Ageing System plays a vital role in maintaining a healthier you. However, the building block of the system is the one-month supply of IsaLean Shakes. Containing 24 grams of premium New Zealand undenatured whey protein, 21 vitamins and minerals, eight grams of dietary fibre, and only five grams of healthy fats, each shake is an ideal meal replacement.
Benefits of the 30-Day Healthy Ageing System
A popular choice for people choosing to continue their Isagenix lifestyle, the 30-Day Healthy Ageing System is a specially selected suite of products proven to provide a number of unique benefits, such as:
Telemore Support – Telemores are caps located at the end of cellular chromosomes that help protect DNA from damage caused by environmental toxins. The 30-Day Healthy Ageing System contains products designed to support these telemores, helping you look and feel younger and revitalised.
Weight Loss – IsaLean Shakes provide superior protein, healthy fats, and energy-fueling carbohydrates, making them extremely effective for weight loss and management.
Convenience – Rather than having to purchase products separately and for more money, the 30-Day Healthy Ageing System combines all of the great products above into one easy-to-use pack. Made to be used anywhere and anytime like all Isagenix products, staying fit and healthy doesn't get any easier.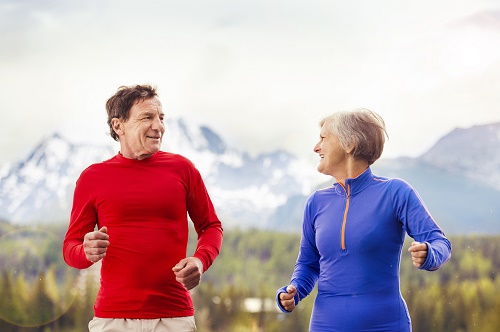 How Do I Buy the Isagenix 30 Day Healthy Ageing System in New Zealand?
There are three ways that you can start using the Isagenix 30 Day Healthy Ageing System.
RECOMMENDED: Sign up and Save ($461.15 + $25 signup)

— With the Sign up and Save option, you get the Healthy Ageing 30 Day System at the cheapest possible prices. During checkout you will need to enter your autoship—your 2nd order you will receive in 30 days time (you will only pay for this 2nd order at the time it is shipped). This can be cancelled or changed at any time after you receive your 1st order. You can choose to purchase this way, receive your first order and then cancel autoship immediately and still get your first order at the cheapest possible price!

Preferred Customer ($486.40 + $50 Signup)

–The Preferred Customer option allows you to access cheaper than retail prices, but it is slightly more expensive than the autoship option.

Full Retail ($648.54)

–If you are not comfortable with an autoshipment and do not want cheaper prices, you can use the full retail option. You get the same great products, but at the more expensive price.
Each Isagenix NZ pack comes with a 30 day money back guarantee. If you are not perfectly happy with your purchase, you can return it within 30 days for any reason.

Want More Information?