Because of its quick rise in popularity, many have heard about the incredible results people experience from using Isagenix. However, questions remain about Isagenix, its products, and how it works. We explain the basics below.
What is Isagenix?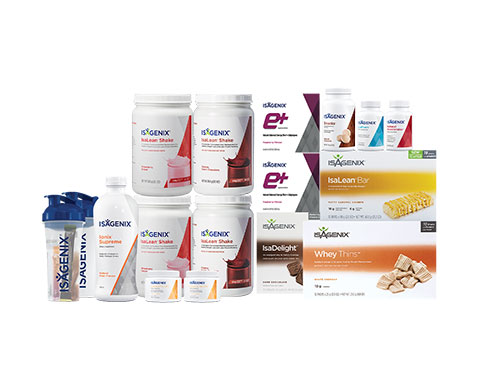 Isagenix is a system of products designed for healthy weight loss, nutritional cleansing, and fitness. These items are made from a blend of ingredients that are created to optimise your body's own cleansing processes. Isagenix offers products that can help you reach a multitude of fitness goals, shakes and snacks to recalibrate your diet and encourage weight loss, cleanses for recovery and reinvigoration, and multivitamins to boost your immune system and overall wellness.
How does Isagenix work?
Isagenix weight loss and cleansing systems are made up of shake days and cleanse days.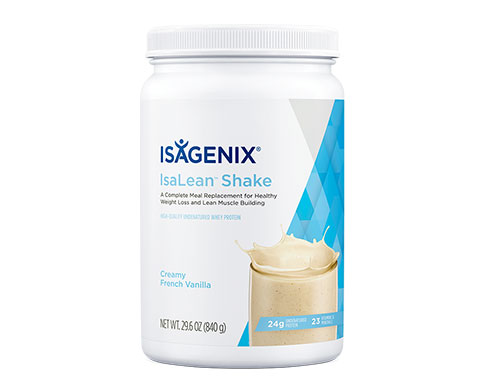 On shake days, you combine 2 IsaLean (or IsaLean Pro) shakes with 2 small snacks and a 400-600 calorie meal. Your total caloric intake on a shake day should be between 1,200-1,500. This plan is designed for adults who do not regularly exercise; you can customize the plan to add or reduce calories depending on your body type, exercise regimen, weight loss goals and dietary restrictions. Shake days help you lose weight by providing essential nutrients with a minimal amount of calories, encouraging your body to burn its fat reserves.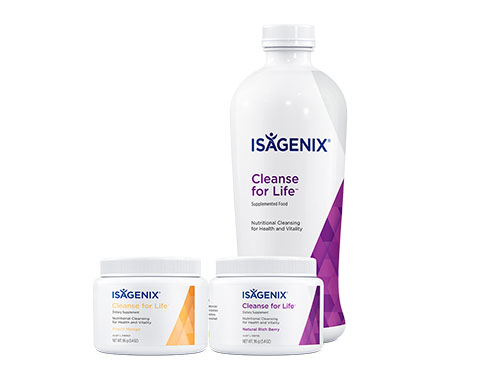 Isagenix cleanse days are essential for revitalising your body and repairing damage done in our daily lives. Isagenix Cleanse for Life cleanses your intestinal tract of toxins and impurities and replaces them with helpful nutrients. This process boosts your immune system and natural energy levels, and encourages weight loss by increasing your metabolism. On cleanse days, you aid the process by drinking lots of water (3-5 litres per day) to flush your kidneys and other internal systems.
These shake days and cleanse days can be combined into a regimen to help you achieve your goals. Isagenix offers 9-day and 30-day plans.
Which Isagenix plan should I use?
Which Isagenix plan you end up choosing should depend on your past, present, and future. Consider your fitness background: are you overweight, tired, or constantly sick? Consider your current lifestyle: do you have the time and resources for a short plan or a long plan? And consider your goals: are you looking to lose weight or feel better?
If you are committed to weight loss, consider a program like the Weight Loss Premium Pack or 30-day Nutritional Cleanse. These two programs are designed specifically for those looking to lose weight without taking on significant lifestyle changes. Both programs provide resources for two meals a day with additional snacks and cleanses. The Weight Loss Premium Pack includes a free 1-year membership and blender to create your Isagenix products.
The Isagenix Energy Premium Pack was created for serious fitness enthusiasts looking to build muscle and eliminate body fat. The products in this pack are made to supplement a consistent exercise regimen and healthy diet. You'll experience a boost of energy during workouts and enhanced recoveries, as well as quicker gains. The ingredients in Isagenix products boost your metabolism and repair damage so that your workouts are more effective.
How much does Isagenix cost?
Isagenix products range in price from as low as $20 for individual products to hundreds for complete programs. You can save money by becoming a preferred customer or, even better, signing up for the Isagenix Autoship program. Autoship delivers Isagenix products to your door once a month at wholesale prices, saving you hundreds of dollars over the course of a year. Signing up for Autoship is easy and it can be cancelled at any time, even after your first order.

To purchase Isagenix visit our full range, click on 'Buy Now' next to the product or program you wish to purchase and then complete the order on the next page. For any assistance please don't hesitate to contact us.
Save