Isagenix Weight Loss Premium Pack (President's Pak)
Buy the Isagenix Weight Loss Premium Pack for Your Complete Weight Loss Solution!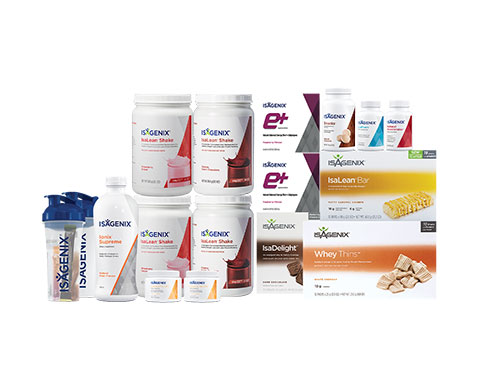 Please note: this product was formerly called the Isagenix President's Pak. Isagenix revamped their range in early 2017. This pack no longer comes with IsaGenesis and Essentials, but now comes with 12 Eshots, a box of Whey Thins and a box of IsaDelight Chocolates.
This is our #1 recommended weight loss pack.
With 1000s of happy customers across the globe, Isagenix weight loss products have a proven track record for helping men and women lose weight, the healthy, fast way. The Isagenix Weight Loss Premium Pack is designed to give you the very best weight loss results with a huge array of shakes, snacks, cleansing products, a blender and more. It also contains a FREE membership to Isagenix (normally $25 on the smaller packs).
When you purchase this product, you receive products that promote weight loss through nutritional cleansing (read these Isagenix reviews to see how Isagenix can help you). They work to nourish the entire body while improving overall health. If you want to feel and look your best, starting with a Weight Loss Premium Pack (President's Pak) from Isagenix is highly recommended.
Retail Price: $1,030.86
Sign Up and Save Price with FREE membership: $729.63 (Save $301.23!)
The Isagenix Weight Loss Premium Pack Includes:
1 x 30-Day Weight Loss System
1 x Whey Thins or Harvest Thins
1 x IsaDelight
1 x e+ 12ct
1 x IsaLean Bar
$50 Product Coupon
What Kind of Results Can You Expect?
Everyone is different, but weight loss results on the Premium Pack can be up to 10kg. Your results will depend on your body type and how closely you follow the program (including Cleanse Days).
Here's some real customers that have used Isagenix in the past: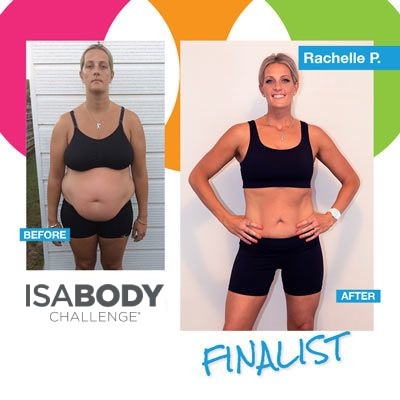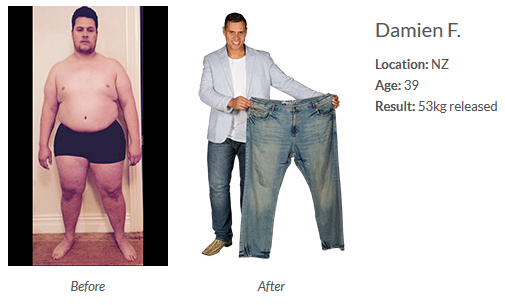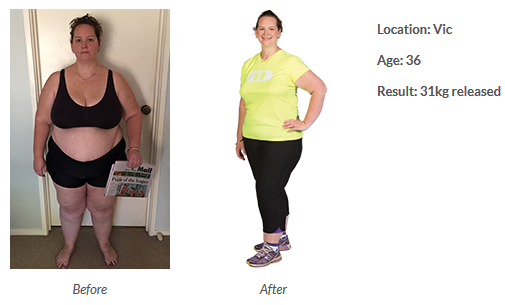 Watch the Isagenix Weight Loss Video
How Do I Buy the Isagenix Weight Loss System (President's Pak) in New Zealand?
There are three basic ways that you can start using the Isagenix Weight Loss System.
RECOMMENDED: Sign up and Save ($729.63 with FREE Signup)

— With the Sign up and Save option, you get the Isagenix President's Pak at the cheapest possible prices. During checkout you will need to enter your autoship—your 2nd order you will receive in 30 days time (you will only pay for this 2nd order at the time it is shipped). This can be cancelled or changed at any time after you receive your 1st order. You can choose to purchase this way, receive your first order and then cancel autoship immediately and still get your first order at the cheapest possible price!

Preferred Customer ($773.20 + $50 Signup)

–The Preferred Customer option allows you to access cheaper than retail prices, but it is slightly more expensive than the autoship option.

Full Retail ($1,030.86)

–If you are not comfortable with an autoshipment and do not want cheaper prices, you can use the full retail option. You get the same great products, but at the more expensive price.
Every Isagenix NZ pack (including the Weight Loss Premium Pack/President's Pak) is offered with a 30 day money back guarantee. If you are not perfectly happy with your purchase, you can return it within 30 days for any reason.

Turn Your Amazing Results in to Real Money!
If you are passionate about Isagenix, you can earn money from your love of the products. Watch the short video below to understand how the Isagenix opportunity works.

This choice is 100% optional, so it is up to you if you want to just buy Isagenix New Zealand products, earn money or both.
Want More Information?