Isagenix Greens

Get Some Isagenix Greens in Your Diet!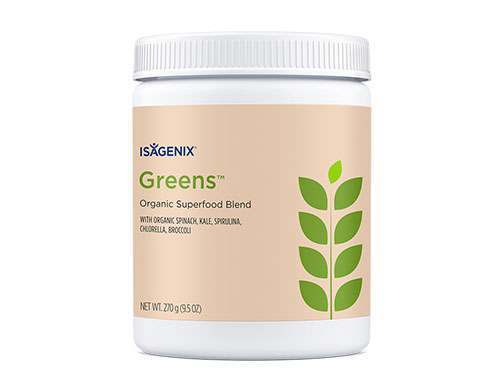 Supercharge your daily diet
Isagenix Greens contain 33 superfoods including spirulina and chlorella. Each serving comes in convenient sachets which you can take with water, or add to your favourite Isagenix shake.
Boost your daily vegetable intake while supporting the immune system and helping to protect the body against the damaging effects of free radicals through added antioxidant-rich botanicals.
Retail Price: $94.67
Sign Up and Save Price: $71.00 (Save $23.67!)

Save