Isagenix IsaGenesis (Product B)

What is the Isagenix IsaGenesis?
Note: this product was formerly called Product B. This is the new and improved formula from Isagenix.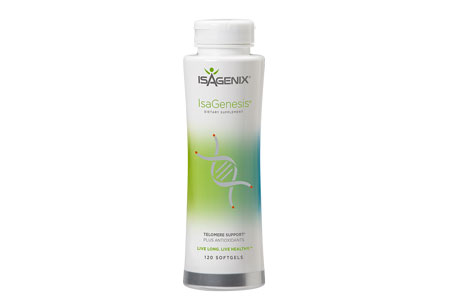 Receive the vitamin boost that you need with Isagenix IsaGenesis. This unique formula contains antioxidants and plant compounds that help to support chromosome telomeres. Every time you consume IsaGenesis Product B, you can enjoy a heightened vitality and vigor.
Each package of IsaGenesis promotes the overall Isagenix mission. You enjoy better health and a better quality of life. Some of the benefits include:
Boosts overall health
Supplements your normal Isagenix program
Improves cellular health
Antioxidants work to fight off premature aging
Product B Antioxidants plus Telomere Support – 120 capsules
Retail Price: $148.00
Sign Up and Save Price: $111.01 (Save $36.99!)

---
More Information:
Save
Save
Save