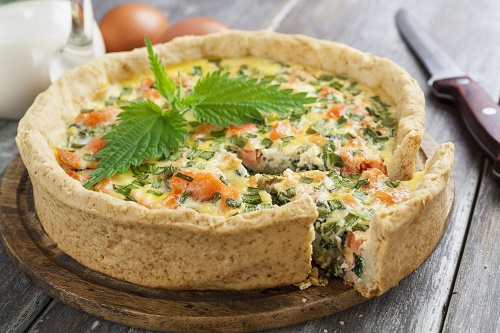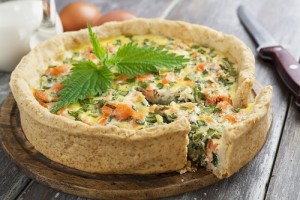 This high-protein, low calorie breakfast dish is satisfying enough to serve for dinner, too. Make it ahead, refrigerate, and bake later.
Ingredients
1 tablespoon extra-virgin olive oil
1 small diced onion
1 clove garlic, peeled and pressed
1/2 teaspoon salt
Dash of pepper
125 g smoked trout, flaked
6 large eggs
8 large egg whites
1 tablespoon light cream
3 tablespoon low-fat milk
90 g low-fat cream cheese, cubed
Directions
Sauté garlic and onions in the olive oil for 3 minutes or until they are translucent. Stir in smoked trout, salt and pepper. Remove from heat.
In a large bowl, place eggs, egg whites, cream and milk. Whisk to mix well. Fold in the cream cheese cubes.
Coat a 23 cm quiche dish or 20x20x4 cm square pan with nonstick cooking spray. Spread trout mixture evenly on the bottom of the dish. Carefully add the egg mixture. Refrigerate up to 6 hours, if desired, before baking.
Heat oven to 165 degrees C. Place frittata in oven and bake for 25 minutes, or until a toothpick placed in the centre comes out clean. Cool 5 minutes and cut into wedges or squares.
Tip: If you enjoy low carb recipes, why not try these. Includes an asparagus frittata and apple-chicken patties!