Although Isagenix shakes are delicious, it can be fun to switch things up at times. Here are three of our favourite Isagenix Recipes.
Healthier Hot Chocolate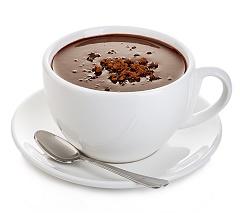 Ingredients:
Cooking Method:
Combine all of the ingredients in your IsaShaker and shake until the desired consistency is reached, open the bottle slowly, and serve. If desired, this delicious drink can be served hot as long as you are mindful to avoid overheating it. Water that gets too hot (more than 65 degrees) can denature the enzymes and protein in the shake, resulting in a sticky, less nutritious mixture.
To make a peppermint version of this hot chocolate, simply omit the ground cinnamon and nutmeg and replace them with 1/4 teaspoon of peppermint extract.
Almond Joy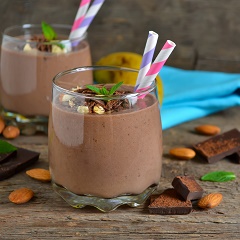 Ingredients:
1 scoop of Creamy Dutch Chocolate IsaLean
240ml of coconut water
1 Tablespoon of raw coconut
4 ice cubes
Cooking Method:
Combine all ingredients and blend until smooth.
Strawberry Banana Smoothie
Ingredients:
1 scoop Strawberry Cream IsaLean
3 strawberries
1/2 banana
240ml of water
Cooking Method:
Combine all ingredients in a blender and process until smooth and creamy.
Save
Save
Save
Save